Hoa Van An Nam
Chinese For Everyone
Hoa Van An Nam is committed to a 100% Chinese environment. No matter what level you are from beginner to advanced, a team of native teachers will help you quickly grasp the language and fluently use Chinese. Especially for busy people, learning Chinese has become easier than ever.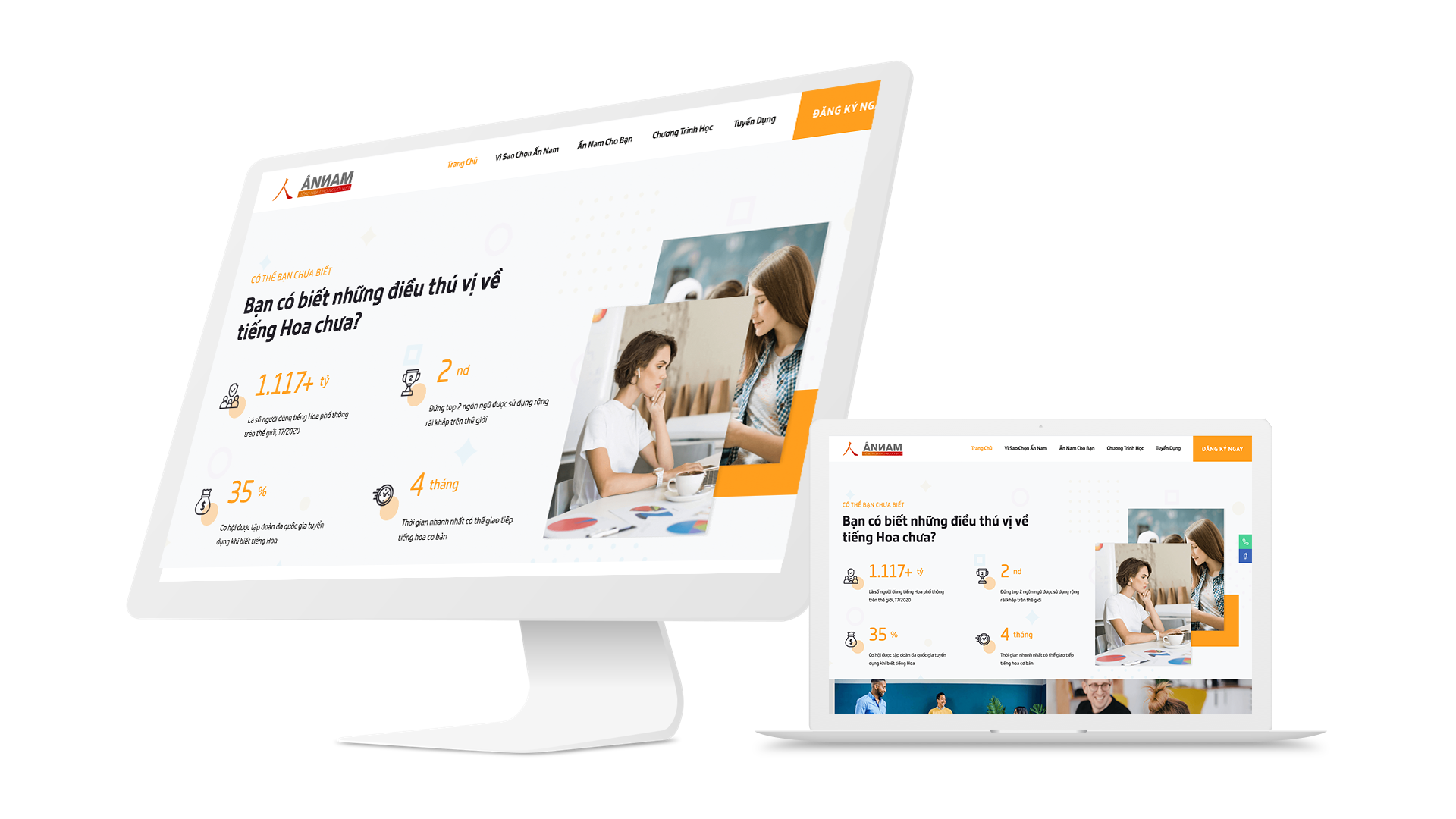 Our Client
Hoa Van An Nam has designed course plans to approach students more easily. Students can easily search for information and choose  suitable courses for their level as well as the nature of their work.
Finally Result
We have combined design and development style to fit with the behavior of students when searching for the information courses. Regarding the layout, we have met the expectations of customers by showing the neat and simple but still creating confidence for students when finding out information about the center.