CraftBelly Delights
Best choice for ice cream lovers
How sweet they are!
You are on a diet or you don't like sugar. But you still want to try some ice cream.
Let's CraftBelly Delights!
Our Client
Build a flagship store for CraftBelly Delights. They do not only sell ice cream but also they take care of their customer healthy & experience.
Each ice cream flavor is presented by each special character.
Product details and customer reviews arranged in the clearest and most engaging layout.
From there, when customers access CraftBelly Delights they will attractive to discover stories about characters & ice cream flavors too.
Finally Result
A big project from California, United States. Although the location and time are different, we still good coordination between the two teams. Finally, the website has been completed on time.
CraftBelly Delights is a commercial website, built from the Shopify platform. Information about the product is presented beautifully and the customer's reviews who have used the product are presented clearly & concisely. That helps new customers decide to buy easily.
Website: craftbellydelights.com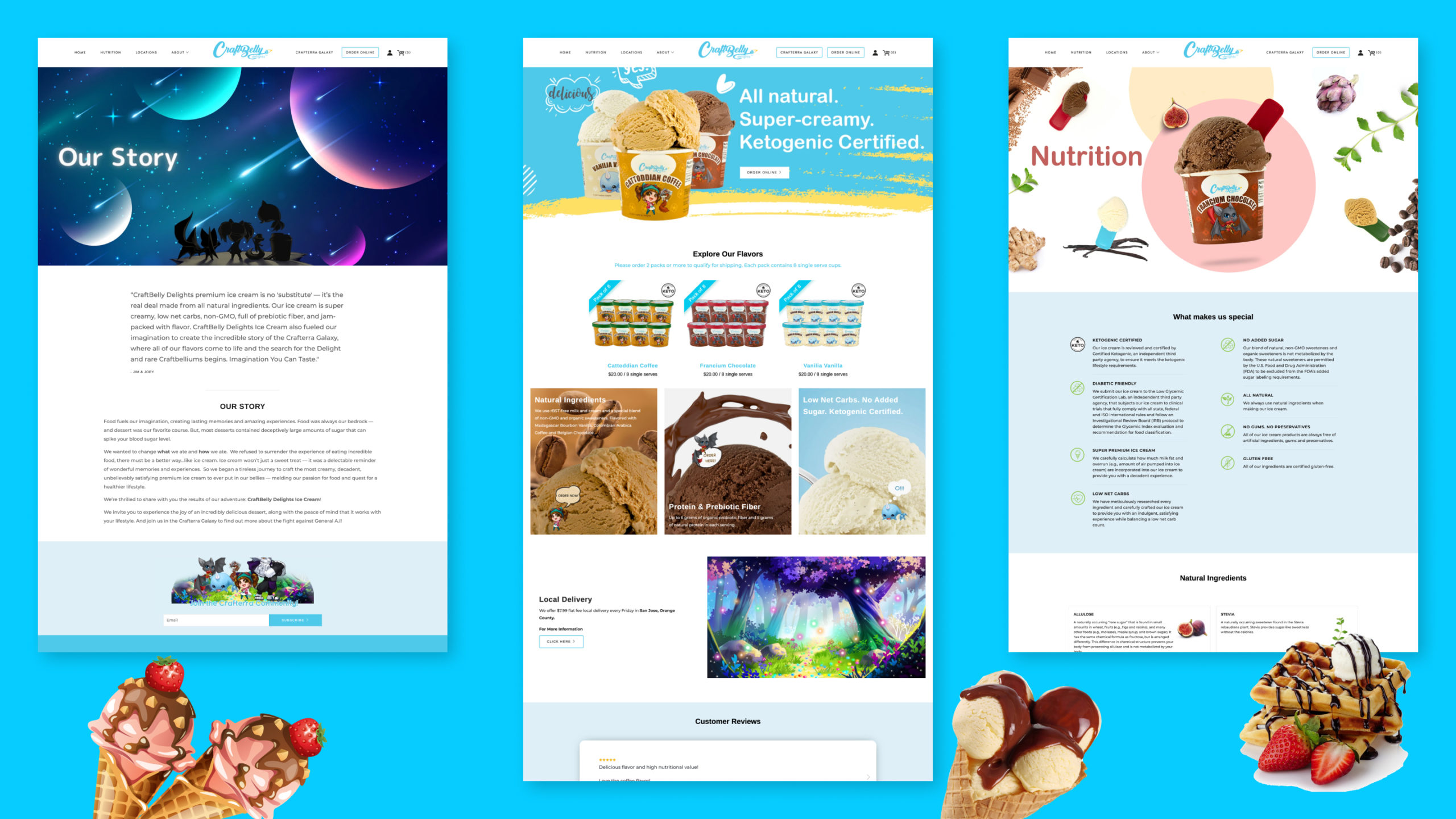 " It has been a sincere pleasure working with Nhat and his team at UWAY Technology Ltd. His professionalism, punctuality, and technical proficiency played a crucial part in the execution of our vision. I look forward to continuing working with him and his team on our current and future creations. "
Jim Nguyen - Co-founder of CraftBelly Delights