Uway is proud to partner with CraftBelly Delights to build a flagship store that stands out from the rest. Not only do they offer delicious ice cream, but they also prioritize the health and experience of their customers.
Each ice cream flavor is represented by its own unique character, adding an interactive and engaging element to the customer experience. The store's layout is designed to showcase product details and customer reviews in a clear and visually appealing way.
CraftBelly Delights will create a compelling online presence that will attract customers and provide an enjoyable experience as they discover the stories behind the characters and ice cream flavors.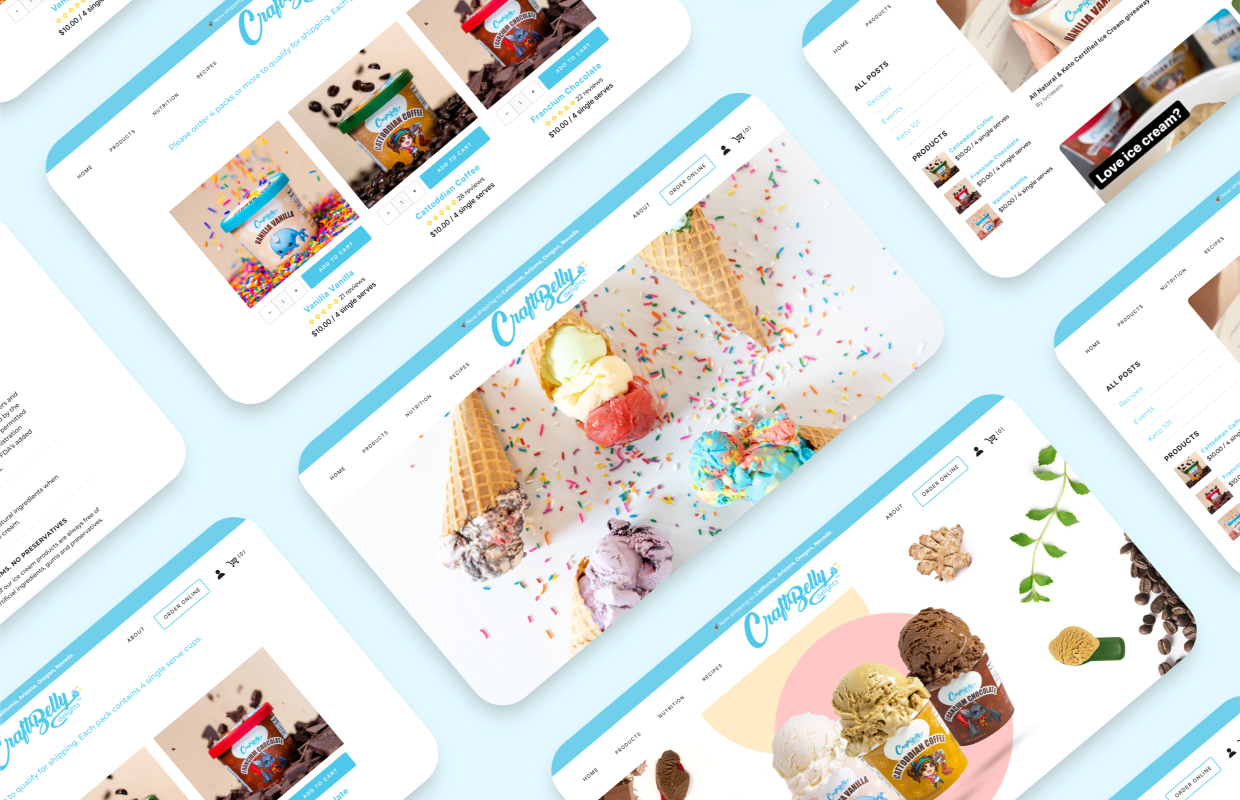 CraftBelly Delights, a California-based business, entrusted Uway to bring their vision to life. Despite the distance and time difference, our teams were able to work seamlessly together to ensure the project was completed on time.
The final product is a stunning commercial website, built on the Shopify platform. It showcases the products in an attractive and visually appealing way, and customer reviews are presented clearly and concisely to assist new customers in making informed purchasing decisions. The website is easy to navigate and provides a great user experience.