Nov 03, 2023
Solving the Chicken and Egg Problem in Platform Models
Companies like Amazon, Uber, Airbnb, and many others with platform business models often grapple with the "Chicken and Egg" problem: How to attract both sellers and buyers to their platform? Uber wouldn't have customers without enough drivers, and vice versa, similarly, Airbnb wouldn't have renters without enough hosts, and hosts wouldn't use Airbnb if the platform didn't attract enough customers.
1. WHAT IS A PLATFORM BUSINESS MODEL?
A platform is a business model in which value is created through the platform, by connecting supply and demand parties, facilitating their buying and selling activities.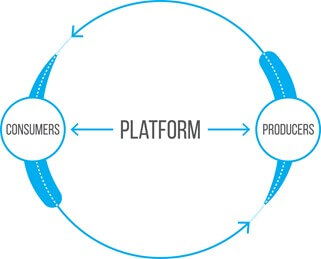 To achieve this, platform businesses create a large community network consisting of suppliers (supply) and consumers (demand) using Network Effects to help them interact and transact with each other. In essence, platform businesses do not produce and supply goods to customers like traditional businesses; they only provide a means to connect sellers and buyers.
A prime example of a platform is Shopee.
Shopee has built an e-commerce platform where over 11,000 small retail shops list their products and sell to millions of buyers. Shopee facilitates this buying and selling process through various means like discounted prices, convenient payment methods, fast delivery, and more.
2. THE CHICKEN AND EGG PROBLEM
Today, we're familiar with platforms like Amazon, with millions of daily users both buying and selling, or Grab, with millions of drivers and users across various markets. However, when these businesses were first established, they didn't have a ready supply of products/services (supply) or a customer base (demand). So, how do you attract demand when there's no supply, and vice versa? This is the "Chicken and Egg" problem, the most significant challenge that any connecting platform has to address.
In this article, ThinkZone will summarize and analyze some typical solutions that many platform businesses around the world have successfully applied to solve this problem.
Starting from a Niche Market
The first piece of advice for a platform business is to focus on a niche market, which can be either geographical or product/service-based.
The reason this approach is useful in solving the Chicken and Egg problem is that it allows you to concentrate resources on a smaller market segment to achieve greater efficiency. Starting in a specific market segment enables you to easily study the insights and behaviors of your target customers and demonstrate that your platform truly provides value to them. This helps attract the initial customers, laying the foundation for future business growth.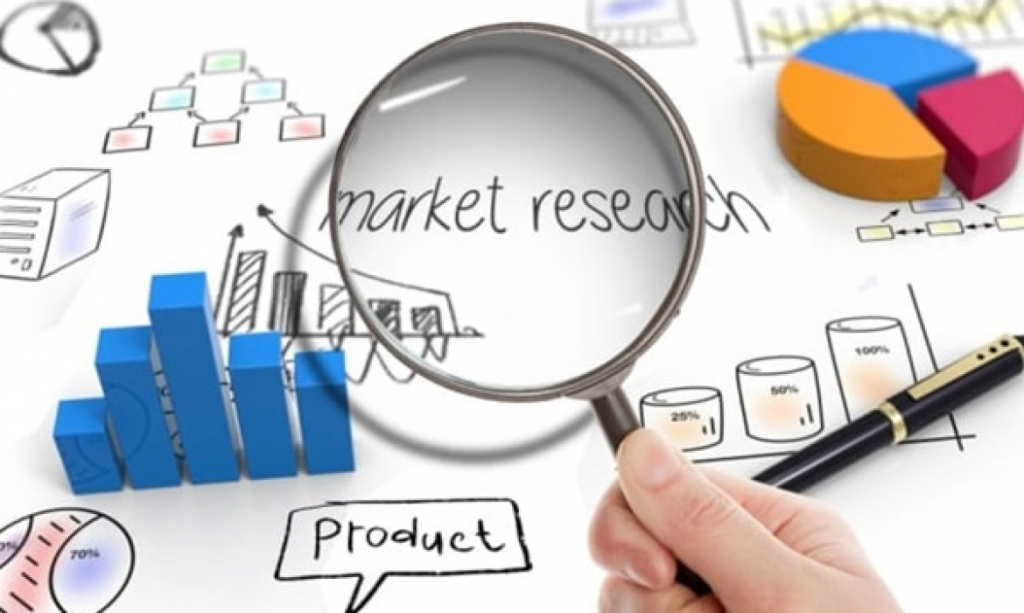 Businesses can choose different market segmentations, such as geographical regions or product categories. Segmenting geographically means focusing on one or a few specific areas or cities. For instance, when Uber first started, they focused only on San Francisco before expanding to other areas. On the other hand, Flipkart, a leading e-commerce company, began by selling only books, while Etsy initially offered vintage items, handmade goods, and craft supplies. These are classic examples of limiting market segmentation by product category.
Focusing on Supply or Demand First?
In most cases, startups, with limited resources in the early stages, cannot simultaneously attract both supply and demand to their platform. The question at this point is: if you have to prioritize one, which side would you attract first?
There's no one-size-fits-all answer for every business, but you can learn from the success of some leading companies.
A fascinating example is Instagram. Today, Instagram is not just a visual content-sharing tool (photos, videos, stories), but it has become a popular online selling platform that brings together many businesses and famous brands, a prime example of a successful marketplace business. However, a few years before its launch, Instagram was merely a social media platform for sharing content, which attracted a large user base—these early users were the target customers (demand) in the Chicken and Egg model. Only after having a significant demand base did the platform start attracting supply (sellers) to sell their products.
On the other hand, Uber was well aware that its model would be meaningless without drivers, as there would be no customers. Therefore, Uber began by attracting drivers, or the supply side, instead of customers (demand).
So, the choice of whether to approach sellers or buyers first depends on the specific platform model and the strategy of each company. Once you attract one side successfully, the other side follows suit.
Leveraging Existing Networks
Instead of seeking entirely new customers, emerging platform businesses can make use of existing user bases from other networks, as Airbnb and Tiki have done.
Airbnb tapped into the Craigslist application platform (a marketplace with millions of users, many of whom listed and searched for accommodations) by allowing apartment owners to "List your accommodation on Craigslist" after filling out a form to create a rental listing on Airbnb. By doing this, millions of Craigslist users looking for accommodations saw listings with Airbnb logos, and when they clicked, they were redirected to Airbnb's website. This strategy helped Airbnb rapidly increase its user base and became a classic case study in startup growth hacking.
Similarly, Tiki, one of Vietnam's leading e-commerce companies, continuously advertised on Facebook and Google to reach their vast user base on these platforms and convert them into their customers.
In summary, newly established platforms can "stand on the shoulders of giants," growing their user base (both supply and demand) by utilizing larger existing platforms.
Offering Special Incentives to Attract Target Customers
Did you know that Creative Market, an online marketplace for community-generated design products with over a million users, started attracting customers by offering $5 to each new user? In the early days, Uber paid drivers even when they didn't complete any trips to ensure there were always drivers available when customers needed them. Additionally, major e-commerce players like Shopee and Lazada frequently offer promotional deals to encourage users to use their apps and capture market share.
In the mentioned cases, marketplace businesses offered special incentives to easily attract their first users or individuals who could influence other users, establishing a strong foundation for future growth.
Becoming a Supplier Initially and Attracting Other Suppliers Later
Instead of worrying about whether to start with the supply or demand side, many businesses decide to supply products/services themselves to attract customers to their platform before developing it into a full-fledged marketplace model.
Amazon, for example, handled the first few orders by providing the products itself when it was launched. When it reached a significant number of users, the company decided to build a marketplace model that allowed third-party sellers to open stores on the platform, along with the products the company itself sold (nearly two million sellers provide products on Amazon, and they account for 56% of the items sold, according to 2020 figures). This approach helped the company avoid the Chicken and Egg problem in the early stages, making it easy to attract additional suppliers when it had a substantial customer base.
Another example is Apple, which only opened the App Store for third-party partners to sell apps on the iPhone after the product had attracted a large initial user base.
3. CONCLUSION
Platform connecting is a prominent business model of the last decade and holds strong potential for further development. However, to succeed in this model, the Chicken and Egg problem is the first significant challenge that

Sources:
https://www.nfx.com/post/19-marketplace-tactics-for-overcoming-the-chicken-or-egg-problem
https://www.shopery.com/insights/what-is-a-marketplace
https://www.lennysnewsletter.com/p/how-to-kickstart-and-scale-a-marketplace?fbclid=IwAR1OAYOzCedt-yZgCPcGF75fOPjJ1DDa2ZYnK6zWI0lEaHQ89S7lSmnNrqs&s=r
https://platformchronicles.substack.com/p/the-chicken-and-egg-problem-of-marketplaces?s=r
https://www.applicoinc.com/blog/what-is-a-platform-business-model/https://dspace.mit.edu/bitstream/handle/1721.1/132815/1262990608-MIT.pdf?sequence=1&isAllowed=y
Other articles